When you work with CFS, you'll have the fleet data and analysis tools necessary to make smart and timely decisions for your business, your fleet, and your finances.
Fleet Management Solutions
The CFS Fleet Management Platform enables you to proactively manage your fleet on a daily basis for operational efficiency. Our Fleet Management Technology provides simple yet powerful dashboards and reports, with options to personalize fleet reports based on your needs.
Not only do you have the expertise of Corporate Fleet Services behind you, you have the dashboards, analysis, and reports to help inform both day-to-day decisions and those for the long-term.
FUEL
Fuel costs, fuel management, fuel card activity, MPG comparisons, fuel vendors used, carbon footprint
FLEET MANAGEMENT
Incidents, maintenance, service, vehicle performance, cost avoidance savings, Maintenance, Repair & Tire cost summary
FLEET DATA
Warranties, missing registration info, pending Motor Vehicle Record requests, Motor Vehicle Record monitoring results
The ability to export fleet data and easily share it means you can keep everyone outside the fleet team on the same page.
Our Fleet Management Software also supports a paperless office. For every company vehicle, we can store its associated digital versions on our server. (We store data in compliance with the strictest data protection requirements.)
Telematics
Telematic and GPS technology has the potential to improve your drivers' safety—and your bottom line. This technology offers the promise of cutting costs in several ways: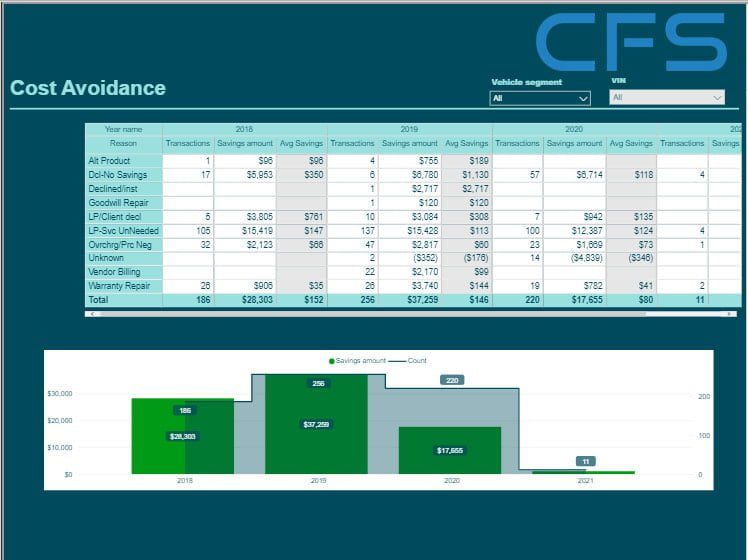 Improve Safety
Monitor risky driving behaviors for training and reduce accidents.
Increase Productivity
Identify underused vehicles and measure downtimes for accurate job scheduling.
Optimize Fuel Usage
Reduce idling and optimize routes to save on fuel costs.
Remain Compliant
Easily submit required data for driver logs, fuel tax, trip permits, and more.